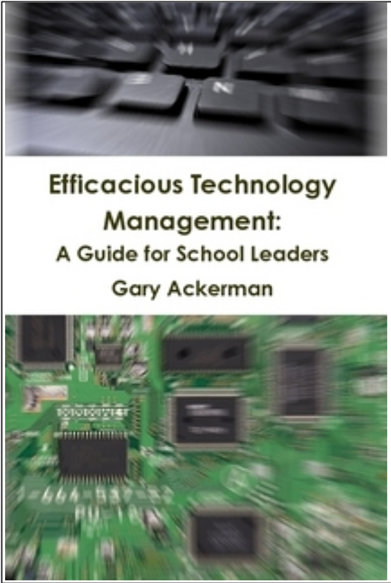 In 2018, Dr. Gary Ackerman, an educational technology specialist with decades of experience in K-12, community college, and faculty development released Efficacious Technology Management: A Guide for School Leaders under a Creative Commons license.
This book describes efficacious school technology as that which is used for educationally appropriate purposes, is properly configured to be robust and reliable, and is aligned with local expectations, so it is reasonable. This type of school IT emerges from collaborative planning including educators, IT professionals, and school leaders. This book helps educators understand IT and IT professionals understand education, so their collaboration can be efficient and effective.
The each version of the book is formatted for US trade paperback printing. Multiple versions are available:
A printed version is available on Lulu.